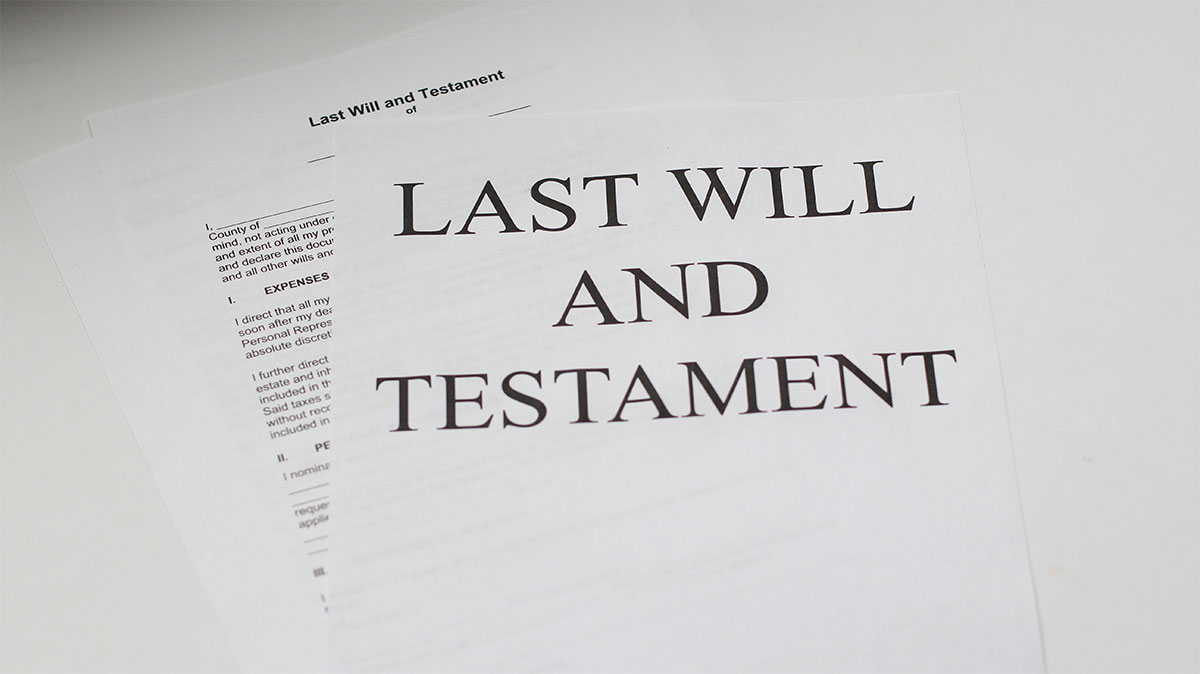 Benefits of Having a Trust in Addition to a Will
Many people often wonder whether it is necessary to have a Trust when they already have a Will, and vice versa. Trusts offer many benefits that a Will cannot replicate, but Trusts are not for everyone. But to better understand what a Trust can do, it is necessary to first look at what a Will can do.
The Operation of a Will
A Will in Illinois can be used to dispose of assets upon a person's passing, along with naming an Executor to administer the Will, and a Guardian to care for minor children. Some people also outline funeral arrangements in a Will, such as directing burial or cremation, and disposition of ashes. All of these provisions are absolutely necessary if applicable. Every Will should at the very least have an Executor named. As for disposition of assets, Wills leave assets outright to legatees (beneficiaries) so that usually the legatees receive the assets in a lump sum after payment of funeral expenses and any outstanding debts. This may be fine if assets are minimal and the legatees are old enough to be able to handle money without any oversight or provisions. But in many situations this may lead to a poor result, and thus Trusts were developed.
The Benefits of a Trust
Assets can be assigned to a Trust and then become Trust assets. All sorts of financial accounts can be put into the Trust. In Illinois tangible personal property can be assigned to a Trust, and real estate can be placed in the Trust either through a Trustee's Deed or a Transfer on Death Instrument (TODI). Trusts allow you the flexibility of making sure these assets are distributed in a manner to your benificiaries that you deem most appropriate. For instance, you can specify that the money isn't distributed to your children until they reach certain ages, or upon certain other events occurring, and then only amounts that they need will be distributed to them at certain times. The Trust will be overseen by the Trustee, a person you name and trust who will administer the Trust assets for your beneficiaries' benefits. Trusts also provide the following benefits:
Estate Tax Planning. Both Illinois and the Federal government in the United States have an Estate Tax. Taxes may be minimized through Trust planning.
Holding Real Estate. The Trust can hold real estate for a particular person's benefit without giving it to the person. So for instance, you may specify that a spouse may reside in your property so long as he or she is living, but then upon his or her death the house should be sold and the proceeds of the sale distributed to your children.
Contingency Planning. In a Trust you can specify what happens if certain things occur, such as if a child or other beneficiary predeceases you or if your assets are substantially different than when you initially made the plan.
Trust Amendments. Trusts can be easily amended using the same steps to create a Trust. But instead of drafting an entirely new Trust, a Trust amendment simply revokes certain provisions and replaces those provisions with the updated language. As long as you are living and have capacity your Trust is a living document that can be changed when necessary (provided it is a revocable trust).
Planning for Disabled Beneficiaries. Trusts can be used to create a distribution plan for your beneficiaries that are disabled or may become disabled. The idea is that a Trust can be created that will not jeopardize your loved one's public benefits. Instead, the Trust supplements the public assistance your loved one receives. This boosts your loved one's standard of living while ensuring that public assistance is not lost.
Probate Avoidance. This is the one people always think of when they think of Trusts. The problems of probate are often overstated, but it is true that with proper planning a Trust can often assist in avoiding probate upon a person's passing.
So What is Better for Me – A Will or a Trust, or Both?
So you are probably now asking which document is better for you. The short answer is it depends. Trusts allow for more flexible distribution of assets, so are generally preferred if there are a lot of assets to be distributed or if there are beneficiaries who are not good at handling money. On the other hand, if assets are truly minimal and it is perfectly fine to have assets distributed outright, then a Will may work. Keep in mind that it is always advised that if a person has a Trust then they should have a Will, which in Illinois is referred to as a "Pour-over Will," which simply states something along the lines of "send all of my assets outside of my Trust to my Trust upon my passing."
Call the Lake County Wills and Trusts Attorneys at Johnston, Tomei, Lenczcyki & Goldberg Today to Create Your Will and Trust
If you live in Lake County and are interested in a Will or Trust but aren't sure which you need, contact the Wills and Trusts attorneys at Johnston Tomei Lenczycki & Goldberg today at (847) 596-7494 for a free initial consultation. An experienced Wills and Trusts attorney will meet with you and go over your assets so that you can make an educated choice for your estate planning needs. We offer flat-fee pricing and will let you know the price in advance. Call the estate planning attorneys at Johnston Tomei Lencyczki & Goldberg today to get your plan in place. Your loved ones will thank you for it.