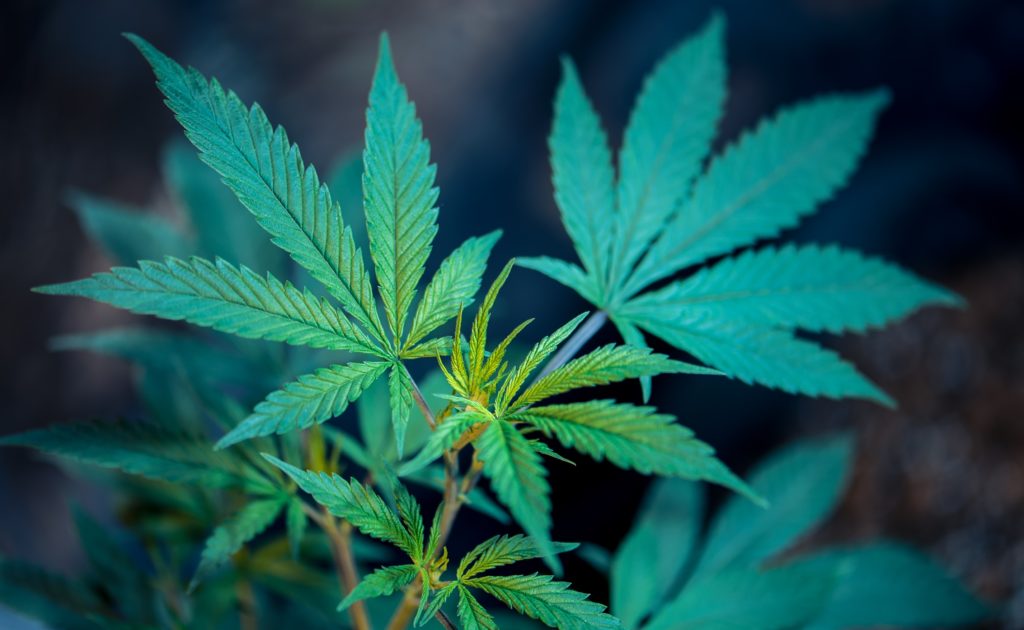 Cannabis Legalization: What You Need to Know
Recently, the Illinois General Assembly passed the "Cannabis Regulation and Tax Act" which will legalize recreational use of cannabis in Illinois. Beginning on January 1, 2020, adults age 21 and older will be allowed to purchase cannabis from licensed sellers throughout the state. Although the recreational use of cannabis is being decriminalized, there are still legal guidelines that must be obeyed.
Limits on Possession
Illinois residents 21 years and older will legally be allowed to purchase and possess up to:
| | |
| --- | --- |
| 30 grams (1.06 oz) | Raw Cannabis |
| 500 mg of THC | Cannabis Infused Products |
| 5 grams | Cannabis-concentrate Products |
Any nonresident adults age 21 years and older will be allowed to purchase and possess quantities up to half of these amounts.
Cannabis Use
Users will be able partake in cannabis related activities in the privacy of their own home, and in some on-site cannabis-related businesses. Cannabis use will be prohibited in any public place, any motor vehicle, on school grounds, near under-age individuals, and near public service employees such as firefighters, police officers, and school bus drivers.
Concerning the use of cannabis, employers are still free to establish their own drug policies. This means that employers may still discipline and terminate employees for testing positive for cannabis during drug screenings, or for being impaired at work.
Selling, Growing, Transporting, and Producing
Under the Act, in order to legally sell, grow, produce, or transport cannabis, a person or company must obtain the correct license(s). There are 5 types of licenses that will be available through different Illinois agencies. The five types of licenses are:
Dispensary licenses – for selling or dispensing cannabis
Processor licenses – for extracting chemicals or compounds necessary to produce cannabis concentrate and products with cannabis-based ingredients
Transporter licenses – for transporting cannabis
Craft grower licenses – for cultivation, drying, curing, and packaging of cannabis products for sale to dispensaries
Cultivation center licenses – for cultivating, processing, and transporting cannabis to cannabis businesses
After obtaining the correct license(s) from the state, sales may be taxed by the state, as well as by counties or municipalities. Taxes will be variable and be based on a product's THC level.
Social Equity and Expungements
The Act will offer financial assistance and license-application benefits to individuals who have either directly or adversely suffered emotional, psychological, or financial harm as a result of cannabis-related arrests, prosecution, and incarcerations. The Act will also offer automatic expungement of records involving minor cannabis offenses.
Records will be expunged according to the following guidelines:
| | |
| --- | --- |
| Before the Act but after January 1, 2013 | Expunged by January 1, 2021 |
| January 1, 2000 – December 31, 2013 | Expunged by January 1, 2023 |
| Prior to January 1, 2000 | Expunged by January 1, 2025 |
Individuals who have been convicted of more serious cannabis-related crimes may also petition a court for expungement.
Don't Wait; Be Proactive!
Automatic expungement of past records involving minor cannabis offenses sounds like a dream come true, but what if the law changes? Contact a Libertyville criminal attorney to take advantage of the possibility of expungement before the Act gets repealed! The attorneys at Johnston Tomei Lenczycki & Goldberg, LLC, will help you expunge your cannabis charges faster than relying on the state. Why wait until 2025 when you can have a clean record now? Why risk losing the opportunity to expunge a cannabis-related offense? Our attorneys are here to help you get your clean record back! Whether you're looking to speed up the expungement process or looking to petition for expungement on a more serous cannabis-related crime, we're here for you. Call us today to speak with a skilled criminal attorney and request a consultation.