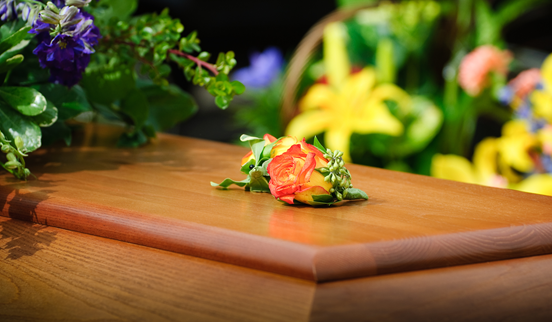 A wrongful death claim can be difficult to navigate. The law is not always clear about what a person is entitled to. Thankfully, wrongful death law is fairly broad in its wording, giving wrongful death claims wide latitude in the compensation they can recover. But this can complicate things at the same time. Especially if you are thinking about pursuing an Illinois wrongful death claim, this article should help to clarify some of the basics.
What is a Wrongful Death?
Generally, wrongful death claims can be raised when someone is killed because of another person's negligence or recklessness. Some of the more common examples include car accidents or defective products.
Put another way, a wrongful death occurs when someone negligently or intentionally causes someone's death.
In many cases, the event triggering a valid wrongful death claim is also a criminal act. However, an act need not be criminal to be valid for a wrongful death claim. Even if someone is not criminally convicted for someone's death, he or she could still be liable for wrongful death.
The O.J. Simpson civil case is a famous example of this. Simpson was not convicted criminally, but his victims' families successfully sued in civil court for wrongful death. Criminality is not a requirement!
Common causes of wrongful death include other types of personal injury claims. For example, if someone dies because of a doctor's medical malpractice, that person's estate likely has a valid wrongful death claim against the doctor.
Every case is different, and if you are unsure if you have a valid claim, it is worth discussing your options with an experienced attorney first.
Illinois Wrongful Death Law
Illinois has a detailed wrongful death statute that governs most claims.
The Wrongful Death Act, codified at 740 ILCS 180, aims to clarify many of the rules surrounding wrongful death claims. However, it is still quite broad in its language. Let's go through some of the most important items below:
Who Can Bring a Wrongful Death Claim?
An Illinois wrongful death claim must be brought by a "personal representative" of the person who died.
A personal representative must be from the deceased person's estate. Often times, this is a spouse, parent, or adult child related to the deceased person. However, there is no requirement that the person share a blood relation.
Determining whether you are entitled to recovery can be tricky. Speaking with an experienced attorney can help clarify who can and cannot recover from a wrongful death lawsuit.
When Do I Have to File a Claim?
Generally, a wrongful death claim must be filed within two years of the person's death. However, in some cases, the claim must be filed within one year.
How long you have to file depends largely on the facts of your case. Not every case is treated the same. It's definitely worth speaking with an experienced attorney sooner rather than later to figure out your legal options.
In any event, time is of the essence and you should not delay in filing a valid claim!
What Kind of Damages Can I recover in an Illinois Wrongful Death Lawsuit?
Thankfully, victims are typically eligible to recover a variety of damages.
Some common types of compensation include paying for medical expenses of the deceased person, emotional distress, the loss of financial support, and even punitive damages in some cases to punish the wrongdoer.
Other damages can include burial expenses, funeral expenses, and loss of companionship. Simply put, there are a wide variety of losses than can be compensated in a wrongful death lawsuit.
That said, there is no defined formula for determining damages. Much of it is left to the court to decide.
When damages are awarded, they are distributed to each eligible person based on their dependence on the decedent. The more a person depended on the deceased person, the bigger that person's legal loss and, thus, the bigger their recovery.
If your loved one was wrongfully killed, it is worth speaking with an experienced attorney to determine what sorts of damages you might be entitled to. It can be tricky to navigate and develop an ideal strategy.
What Has to Be Proven?
Plaintiffs in a civil case must prove their burden by a preponderance of the evidence. This means that they must prove that their claim is more likely than not to be true.
Generally, plaintiffs will have to prove that the defendant owed the deceased a duty of care, the defendant breached that duty, the breach caused the death, and the death caused the damages the plaintiffs are trying to recover. This standard can change slightly depending on whether the plaintiffs claim that the defendant acted intentionally or recklessly.
An attorney can help to clarify the burden of proof in a particular case.
Conclusion – Consult an Experienced Illinois Wrongful Death Attorney
Illinois wrongful death law gives victims a wide array of remedies. An effective strategy can greatly increase a victim's chance at recovery.
An attorney can help to clarify whether or not you are entitled to damages from a wrongful death claim. And there is a lot of room for court discretion when it comes to damages. An attorney can help to figure out what types of damages you are potentially eligible for and maximize your eventual recovery.
Wrongful death lawsuits can be difficult to navigate, emotionally and legally. The experienced attorneys at Johnston Tomei Lenczycki & Goldberg LLC understand this tough position. We will design a legal strategy aimed at compensating you to the fullest reach of the law. Call us today at (847) 549-0600 or email us at info@lawjtlg.com to schedule a free consultation.