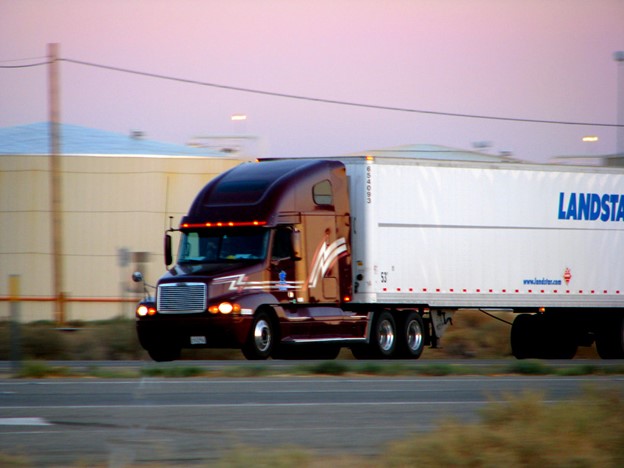 Illinois Truck Accident Wrongful Death Actions
Fatal truck collisions are a rather common occurrence on Illinois' highways and roads. Trucking companies are responsible for vetting their drivers, adhering to local and federal laws, and encouraging safe trucking. Tragedies may occur when trucking companies or drivers fail to follow those standards. If a loved one has died as a result of another person's or company's negligence, you as a beneficiary may be entitled to compensation under the law. In any event, a fatal truck accident can be difficult to resolve. This makes consulting an experienced attorney the best course of action if you are unsure of what to do next. Let's go over the basics of wrongful death law and how it applies to truck collisions.
Illinois Trucking Company Wrongful Death Cases
In most cases, deaths resulting from a truck driver's negligence would fall under wrongful death law.
Truck drivers have a responsibility to drive their vehicles safely. There are laws and regulations that apply to truck drivers and trucking companies. In a personal injury or wrongful death case, the trucking company or truck driver may be held accountable if they fail to follow these traffic or training laws.
If a truck driver drives carelessly or recklessly, he or she may be held accountable.
A victim may have grounds for recovery if a vehicle is not properly maintained or if a trucker is placed on an unreasonable schedule.
These things can cause the driver to become fatigued and unfocused behind the wheel.
A manufacturing company may be held responsible for the faulty equipment that contributed to the accident.
And the list goes on.
Because there are so many potential avenues for relief, it's important to consult with a skilled Illinois truck accident lawyer to figure out the best course of action for you or your loved ones.
Who can file an Illinois Wrongful Death Lawsuit?
Each state has its own laws restricting who can file a wrongful death case on behalf of a deceased loved one.
Check out our article about wrongful death in Illinois to learn more about Illinois's rules.
In general, a wrongful death claim must be brought by a "personal representative" of the person who died. This means that someone from the deceased person's estate must bring the case.
In most cases, a spouse is entitled to file a wrongful death lawsuit to seek damages that can be used to reimburse them for medical costs, funeral costs, and other expenses incurred as a result of a loved one's death.
Similarly, if the deceased was a minor, the parents may bring a case. If he or she was older, his or her grown children would likely have the right to pursue the case.
There are exceptions to these general rules, as it largely depends on who is part of the deceased's estate.
Who can be held accountable in a Truck Accident Case?
Truck accidents are more difficult to handle than many other types of accidents. This is because drivers may not be the only responsible party.
The driver's employer, the truck's owner, the company that maintains the truck, and the company that loaded the trailer are all potentially responsible parties. In the event of a fatal truck crash, the driver and the company that is legally responsible for the accident may be sued.
Similarly, if the accident was caused by a faulty component on the truck, you might be able to file a claim against the manufacturer of the defectively built or manufactured component.
Truckers and trucking companies are well aware that these cases can cost them a lot of money, and their insurance companies will most likely send their best wrongful death defense lawyers to help limit their losses. That's why it's imperative to hire an experienced attorney in a truck accident case.
What damages can be recovered in an Illinois Wrongful Death case?
Plaintiffs in a wrongful death claim can be entitled to a variety of damages, including compensation for their emotional distress.
The losses that result from the death of a loved one are divided into many categories. A husband or wife may file a claim for loss of financial support. A minor child may present a claim for the loss of a parent's love, affection, and guidance. Damages may also include funeral costs and loss of companionship.
In short, there are a number of potential avenues for recovery in a wrongful death case.
Conclusion – Consult an Experienced Illinois Truck Accident Attorney
Truck crash accidents are more complex than other forms of crashes mainly because of the multiple parties potentially involved. When a truck crashes, there are usually several parties to blame and sue. To make things more complicated, there are time limits in Illinois for filing accident claims, so you should act quickly to preserve your right to file a lawsuit.
Trucking companies understand how to use their insurance providers to protect their interests. That's why having an expert on your side is so important.
A loved one's death is devastating; thinking about a lawsuit in the face of so much suffering can seem impossible. Thankfully, an experienced attorney can not only help you focus on healing during such a difficult time, but also to earn the maximum compensation that you deserve.
And if you're unsure about whether you are entitled to damages, the experienced attorneys at Johnston Tomei Lenczycki & Goldberg LLC can help you weigh your options. Call us today at (847) 549-0600 or email us at info@lawjtlg.com to schedule a free consultation.
Finding a firm with the resources to litigate highly complex truck accident cases is important. We will work tirelessly to prepare your case to ensure that you have the best case possible.