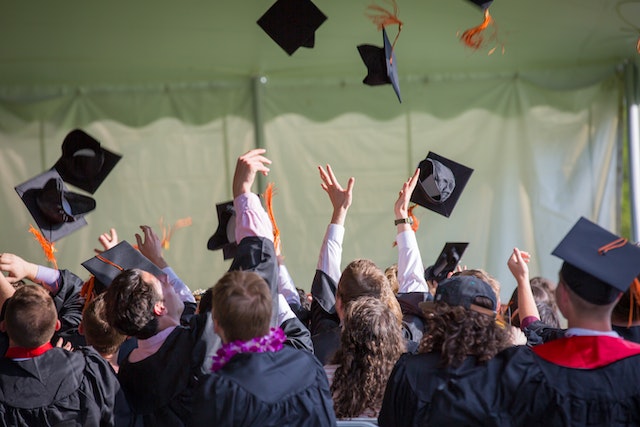 POWER OF ATTORNEY DOCUMENTS – COLLEGE KIDS
When most people think of estate plan documents, they think that is something that you do when you are older, have a family, have a house, etc. However, that is absolutely not the case!
While people under the age of 18 automatically have their parents in charge of their healthcare and property decisions when something happens to them, once they turn 18 that designation no longer exists. In particular, when a person goes away to college, they may be far away from home and may be involved in situations that increase the risk of bodily harm or incapacity. Without Power of Attorney paperwork, this leaves no one to be able to legally make choices on their behalf. Ensuring that Power of Attorney paperwork is drafted and signed after someone turns 18 guarantees that there are legal documents allowing parents, guardians, or whoever else is established as an agent, to help make important decisions throughout the person's incapacity.
EIGHTEEN BUT NOT GOING TO COLLEGE
All of the information above is not solely applicable to those who are going to college. Any and all routes that someone chooses to take after they turn 18 come with the risk of something happening that could leave them incapacitated and unable to make their own decisions. While the information below mainly focuses on the benefits of having Power of Attorney documents for those going away to college, it still applies to those choosing other routes.
PROPERTY POWER OF ATTORNEY
For college students, it may seem as though they do not have significant money or assets for it to be important to have a power of attorney for property in place. However, in this instance "property" refers to everything physical such as finances, vehicles, etc. If something were to happen that leaves an individual incapacitated, this would mean that even a parent would not be able to have any say in what happens to these assets.
HEALTHCARE POWER OF ATTORNEY
Healthcare decisions are extremely important for anyone of any age. Before the age of 18, it is automatic that parents and guardians can make these decisions for the minor. However, once someone is 18, they are the only ones that can make their decisions unless there is legal documentation stating otherwise. For people who go away to college, it is not always the first thing on their mind that they will now be responsible for their own choices when it comes to their health. While usually this would not be a problem and if need be they could reach out to their parents or guardians for advice, if they are incapacitated then issues can arise. By having a Healthcare Power of Attorney document prepared by an attorney, this can give both the college student and their parent(s) peace of mind that there will still be a trusted individual able to make decisions if something were to happen.
HIPAA AUTHORIZATION
One other document that tends to go hand-in-hand with Healthcare Power of Attorney paperwork is a form called a HIPAA Authorization. This form gives medical providers express permission to share medical records with trusted individuals. This form is helpful even without the status of incapacitation because it allows for anything from test results to medical bills to be shared with someone other than the patient.
CONTACT THE LIBERTYVILLE POWER OF ATTORNEY LAWYERS AT JOHNSTON TOMEI LENCZYCKI & GOLDBERG, LLC TODAY
Johnston, Tomei, Lenczycki, & Goldberg, LLC is an established Libertyville law firm highly effective in estate planning matters, including the drafting of powers of attorney. Our compassionate and driven team will be there for you the entire time, with open communication and a deep understanding of your rights. Contact us for further details or to schedule your initial consultation. Our first meeting is always free.