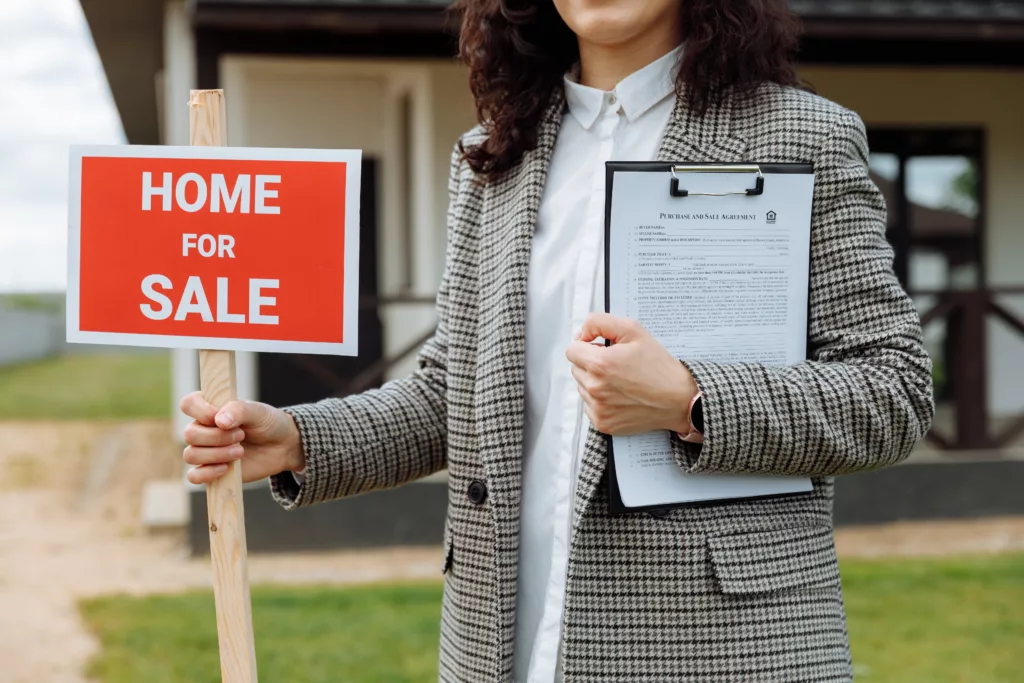 When a homeowner defaults on their mortgage, meaning they fail to make their mortgage payments, the lender may initiate a foreclosure action against the homeowner. Many times, a homeowner misses mortgage payments due to unexpected financial struggles, such as a loss of job, divorce, unexpected medical expenses, or a death in the family. Foreclosure can be lengthy, tiresome, and confusing, and some organizations prey on vulnerable homeowners by falsely offering assistance or relief. Receiving constant communication from creditors attempting to resolve the balance can be overwhelming. Unfortunately, some people use this opportunity to take advantage of those who are already going through trying times and need assistance. If you are facing foreclosure, it is important to be familiar with common fraudulent tactics used to take your money, home, and sometimes both.
Common Foreclosure Scams
Loan Modifications and Consulting Services:
One common scam involves third-party companies or individuals promising loan modifications or "loan audits." They often demand a hefty upfront fee, claiming they can negotiate with lenders to modify the homeowner's loan terms. Unfortunately, most of these services are worthless, and once the fee is paid, the scammer disappears. Remember, only your lender or loan servicer can modify your loan terms, and they won't charge an upfront fee for this service.
Rent-to-Buy (Lease-Buybacks):
The rent-to-buy, or lease-buyback scheme preys on homeowners facing foreclosure. In this scam, a "private investor" promises to pay off the homeowner's mortgage and allow them to continue living in the property, often with the option to buy it back later. The "investor" then takes the title and any equity in the property and runs, or might allow you to rent from them, but raises the rent to unaffordable levels, which can lead to eviction of the homeowner.
Pressure to Sign
Pressure to sign documents can go hand in hand with other foreclosure scams. Scammers will pressure desperate homeowners to sign documents immediately with empty promises that will only harm the homeowner. The homeowner might unknowingly agree to a foreclosure scam without knowing what is happening. It is important only to sign documents or agreements that you have thoroughly read and fully understand. If you need more clarification, seek legal advice before making any commitments.
Identity Scams
Some companies or individuals may falsely represent themselves as being affiliated with your mortgage lender, or some individuals may use false guarantees and empty promises to obtain sensitive personal information to commit identity fraud. It is important to verify the requester's information before providing social security numbers, bank account numbers, and before transferring or wiring any money.
Ways to Protect Yourself From Foreclosure
Research the Company or Individual:
Before entering into any agreement or signing any documents relating to your foreclosure, check online reviews, complaints, and ratings. Legitimate companies will have an established record of satisfied homeowners.
Read All Documents:
Never sign documents without reading and understanding them thoroughly. Consult with a foreclosure defense lawyer if you need help understanding the terms of the document that you've been asked to sign.
Never Send Money or Share Personal Information Without Verifying the Recipient:
Legitimate companies and individuals will not press you to provide sensitive data without proper verification. Always verify the identity of individuals or companies claiming to offer foreclosure rescue services. If someone is claiming to be an employee or a partner with your lender, contact your lender directly to confirm any affiliations.
If any of these scenarios sound familiar, or if someone has approached you with foreclosure rescue offers such as promising to pay your mortgage off, make sure you consult with a lawyer before proceeding. The attorneys at Johnston Tomei Lenczycki & Goldberg LLC can help you identify and avoid scams and propose alternative courses of action to make sure you are aware of all of your options and choose the one that will be best for your future. Call today to speak with one our our foreclosure defense attorneys at (847) 549-0600 to protect yourself and your property.